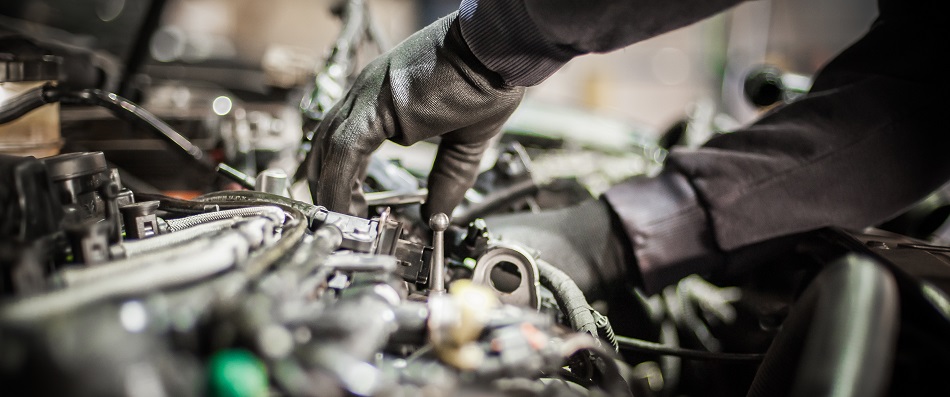 Your EVAP emission system is more than a muffler. It is a series of sensors and pipes that run under your car connecting to your muffler and catalytic converter. The emission system performs various functions including controlling pollutants into less harmful byproducts. This makes it vital that every component of your exhaust system is working properly especially in California with its strict low vehicle emissions rules.
What are some'Signs you need EVAP Emission repair?
A check engine light is on and you have a P0440, P0442, P0455, or P0456 trouble codes signals that you have an Evaporative emissions problem
You fail a smog check due to a check engine light for the EVAP system or Evap leak.
Your EVAP readiness test does not pass
You constantly smell exhaust fumes
Your vehicle's gas mileage decreases significantly
Your destination for emissions repairs in Escondido
If your check engine light is on and you need your vehicle diagnosed or if you have failed a smog test at another shop we can look into the cause of your issues and recommend the best course of action for repairs. Smog check failures are frustrating and thats why we always start with a comprehensive diagnostic procedure to ensure that you don't fail the smog check again.
Did you know that we can repair vehicles that fail smog check. We do not even do smog checks, so there is no conflict of interest. Do not get trapped at a shop that does smog checks and repairs in the same building. We only care about fixing your car and getting you to pass the smog check. We help you pass smog checks, not fail them like other shops.
Honesty you can trust
Since we do not conduct smog checks you can ensure that we will evaluate your emissions failure and recommend the best course of repair with only YOUR interest at mind.
High quality OEM and aftermarket Emissions parts
Low quality parts often don't function properly and require replacement sooner than later. We want to preserve your vehicle, which is why we only use high quality OEM sensors and emission components.
We offer the following Emissions Repairs:
EVAP Emissions diagnostic testing
EVAP smoke test
EVAP leak detection pump test
EVAP purge solenoid test
EVAP vent solenoid test
EVAP charcoal canister replacement
OBD2 Diagnostics
Smog check failure repair
Smog check repair
Smog check failure diagnosis
Emissions failure diagnosis
AND MORE!
We invite you to experience the Escondido Auto Pros advantage for your Emissions repairs.