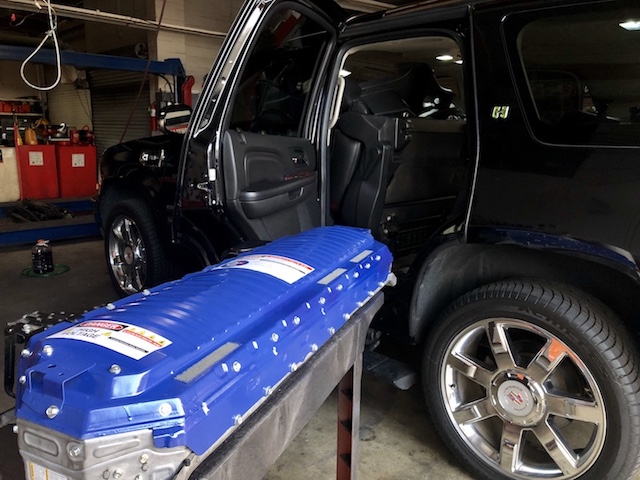 GM Hybrid Battery Repair
What are the warning signs that your GM Hybrid Battery or GM Battery is failing? 'Poor gas mileage, warning light illuminated, poor acceleration, these are all direct warning signs that its time for hybrid battery replacement. We recommend a full reconditioning or replacement when the time comes to service your GM hybrid battery. We offer quality hybrid battery repairs for GM models including - Cadillac | GMC | Chevrolet.
GM Hybrid Battery Warranty
Our GM Hybrid Battery Repair and Rebuilds have a 5 Year Pro- Rated warranty. This includes parts and labor so that you can drive worry free for the next 5 years. Our GM Hybrid Replacement price is much less than GM dealerships while providing a better warranty and better service. You will save thousands and still have a longer warranty! Why are you waiting? Call us today!
Call us first for GM Hybrid Battery Repair and Replacement
Give us a call to receive a competitive price on GM hybrid'battery repair and reconditioning in Escondido and San Diego county. Check our reviews on Yelp and Google and see how many satisfied customers we have helped over the years. If your looking for a quality'GM hybrid battery pack then contact us and we will give you the best option for your hard earned money!
We Service the Following GM Vehicles :
Chevrolet
Cadillac
GMC