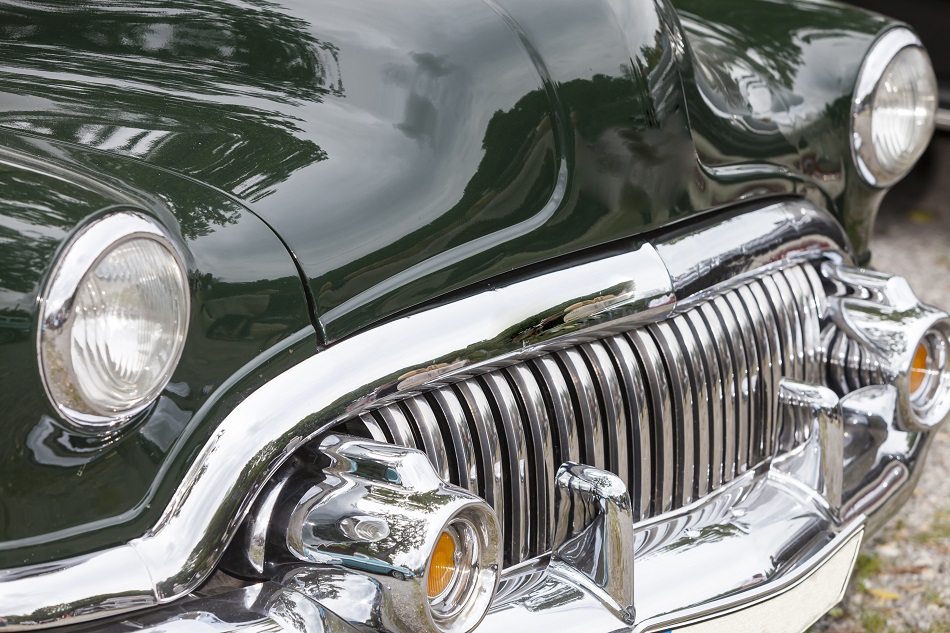 While you are driving along the streets of Escondido, CA, San Marcos, CA, or nearby locations, there is a good chance that you will see a Buick. Buick is one of the oldest car brands in the world and the oldest brand in the United States. They made their first vehicle in 1899 and, since then, have sold millions of vehicles. Buick has made excellent sedans, SUVs, and crossovers throughout these years. They even produced a minivan in the early 2000s. They are a division of General Motors and positioned themselves as a premium automotive brand. Whether you want a smaller SUV like the Buick Encore or just need a vehicle that can seat more people and have a large cargo space like the Buick Enclave, Buick has different options for your needs. One thing that is certain is, whether you drive a current Buick model like the Enclave, Encore, or Envision or drive an older Buick like the Skylark, Grand National, or the Terraza minivan, you'll need a reputable auto repair shop to maintain and service your vehicle. That shop is Escondido Autopros- Auto Repair & Hybrid Repair in Escondido!
Buick Models Today
Buick Enclave: The Buick Enclave is a premium mid-size SUV. It has a 3.6L V6 engine and comes with a third row. This SUV has a spacious cabin, plenty of trunk space, and superb ride quality.
Buick Encore: The Encore is Buick's highly rated subcompact SUV. The Encore can be equipped with the latest technology, like blind-spot monitoring, a Wi-Fi hotspot, and an all-wheel drive.
Buick Envision: The Buick Envision is a luxury compact SUV. The Envision has a refined driving feel, all the latest safety features, and a stylish design.
Buick Regal: The Regal comes in either a sedan, sportback, or a hatchback. It has a beautiful and sleek design and comes with many features that drivers enjoy. If your Buick ever needs service, don't hesitate to bring it to Escondido Autopros- Auto Repair & Hybrid Repair in San Diego County.
Buick LaCrosse: The Buick LaCrosse is a luxury mid-size sedan. It has a smooth 2.0L turbo engine.
Buick Cascada: The Cascada is Buick's recently discontinued luxury compact convertible. It has a nice agile drive and standard luxury features. Plus, the National Highway Institution gave the Cascada an overall five-star safety rating.
Your Reliable Shop for Buick Repair
As reputable as Buick cars are, all cars will ultimately need to come in for servicing. When the time comes to bring your Buick in for repairs, Escondido residents can come to Escondido Autopros- Auto Repair & Hybrid Repair . We specialize in Buick services and can care for your car or truck, bumper to bumper. As a team of Quality technicians led by our owner, James Meyer, we at Escondido Autopros- Auto Repair & Hybrid Repair are always up to date on the latest vehicle technology and will consistently provide high-quality customer service. Whether your Buick Enclave needs brake repair or your LaCrosse needs a transmission repair, we will provide the best service your Buick deserves.
Reasons You Should Do Business With Us:
We provide a wide range of services, including oil changes, brakes, transmissions, and engine repair, among others
Our team of highly skilled technicians is committed to providing quality services, ensuring that your vehicle is safe and reliable.
We use state-of-the-art equipment and quality parts to diagnose and repair any issues with your vehicle.
With our customer-focused approach, our prioritize customer satisfaction and aim to exceed their expectations.
We provide a shuttle service and a comfortable waiting room, ensuring that our customers are comfortable while their vehicles are being serviced.
Do not hesitate to make an appointment with us today! You can set up an appointment using our hassle-free online form at https://escondidoautopros.com/ or give us a call at 760-739-8838.