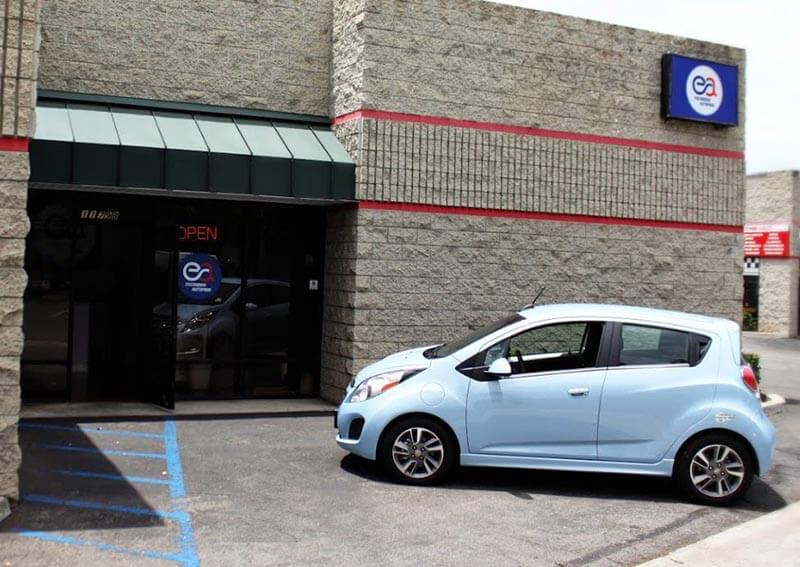 Electric cars are extremely popular for their dependability, advanced technology, quick acceleration, low carbon footprint, and cost saving benefits such as fuel savings and federal and local state tax credits. Most electric cars are powered by a battery, which stores and collects electricity while it is plugged in. The batteries then power electric motors that propel the vehicle. Electric cars are getting increasingly popular for its rapid development in technology, design, and efficiency. Whether you are driving the streets of Escondido, CA, San Marcos, CA, Hidden Meadows, CA, or beyond, there is a high chance that you will see an electric car.
Electric cars today:
More and more car makers are offering electric cars in their model lineup. Some car makers like Tesla only offer electric cars, while others such as Nissan offer one electric car. Here are some of the most popular electric cars today:
Tesla: Tesla has four electric cars: the Model S, a liftback sedan, Model X, a mid-size SUV, Model 3, a compact sedan, and Model Y, a compact crossover. Tesla is well regarded for their high range, advanced technology, and stylish looks.
Nissan: Nissan offers one electric vehicle, the Leaf. The Nissan Leaf is a compact hatchback that offers up to 226 miles of range and is known to be one of the first affordable and popular electric car.
Chevrolet: The Chevrolet Bolt was first introduced in 2016. Chevrolet updated the Bolt in 2020 to get up to 259 miles of range and a whole bunch of updated technology.
Hyundai: Hyundai offers two different electric cars, the Kona, a compact SUV, and the Ioniq Electric, a compact hatchback. The Kona can get an estimated 258 miles of range and the Ioniq Electric can get up to 170 miles of range.
Mini: The Mini Cooper SE Electric Hardtop is one of the newest electric cars to be available. Mini announced this vehicle in March 2020 and gets a range of 110 miles. The vehicle has a spacious cabin and is super aigle to drive.
Porsche: Porsche's first electric car is the Taycan, a luxury sport sedan. The Porsche Taycan gets an estimated 201 miles of range and has one of the best sporty driving feel in its class.
Your Reliable Shop for Electric Car Repair
It is always better to bring your vehicle in as soon as a problem occurs rather than wait for the issue to get worse. When the time comes to bring your electric car in for a service, look no further than Escondido Autopros- Auto Repair & Hybrid Repair in Escondido. We've been servicing cars since 1998 and offer a cost-effective and efficient service for your vehicle. Our highly skilled technicians will assess the make, model and year of your vehicle and have the best recommendation with the type of service needed for your car. We pride ourselves in our shop's transparency with our services, and we will never recommend something that is not absolutely necessary for your vehicle. Reasons You Should Do Business With Us:
We provide a wide range of services, including oil changes, brakes, transmissions, and engine repair, among others
Our team of highly skilled technicians is committed to providing quality services, ensuring that your vehicle is safe and reliable.
We use state-of-the-art equipment and quality parts to diagnose and repair any issues with your vehicle.
With our customer-focused approach, our prioritize customer satisfaction and aim to exceed their expectations.
We provide a shuttle service and a comfortable waiting room, ensuring that our customers are comfortable while their vehicles are being serviced.
If you are in the 92026 area, bring your car to Escondido Autopros- Auto Repair & Hybrid Repair today. Schedule an appointment with us online at or give us a call at 760-739-8838. Escondido Autopros- Auto Repair & Hybrid Repair - Trustworthy auto care for your peace of mind.