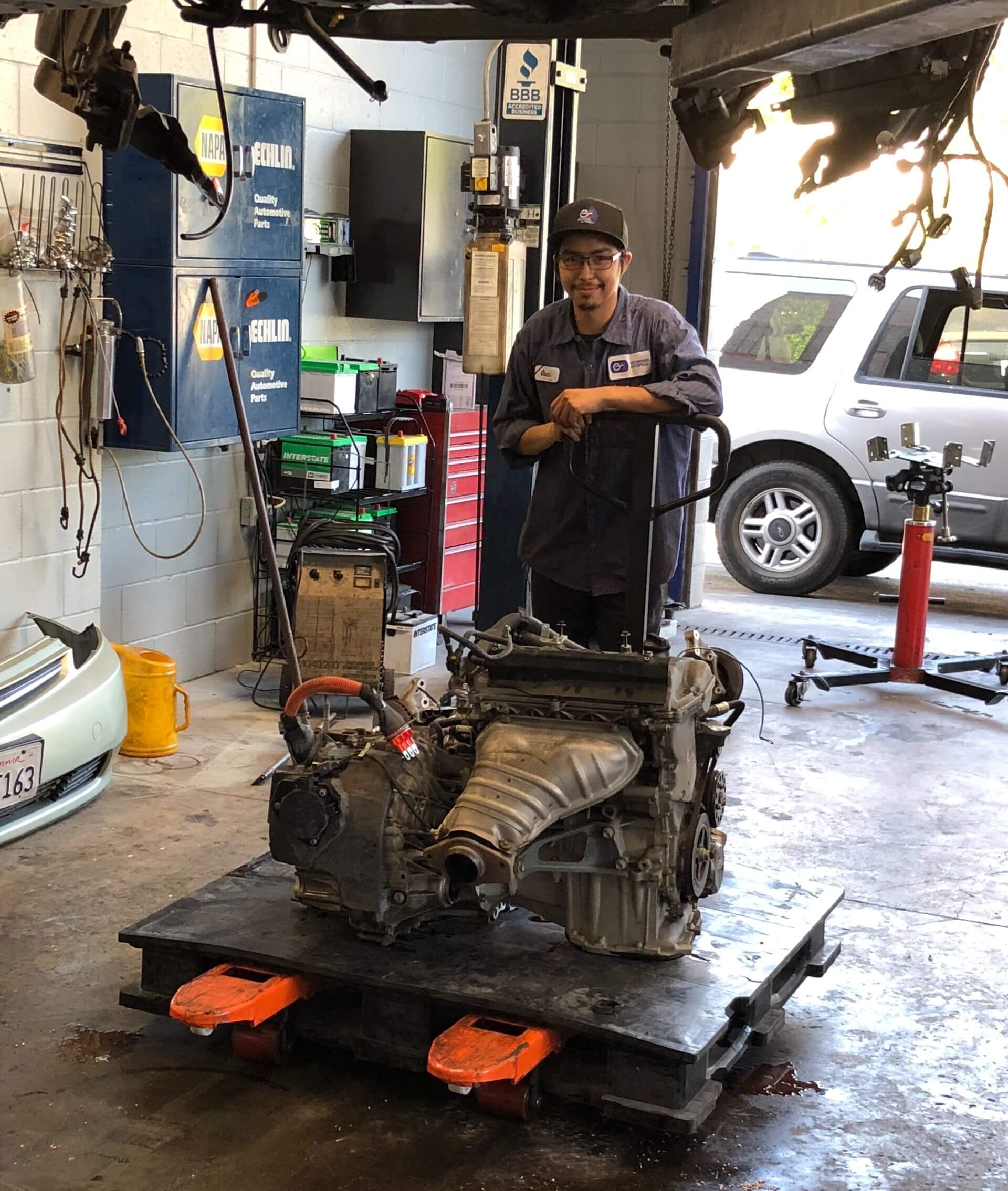 Toyota Prius Engine Replacement
Unfortunately, over time the Toyota Prius Engine will start to burn oil or coolant. With Generation 2 Prius, the engine starts to burn oil. Meanwhile, Generation 3 will have a head gasket failure and lose coolant and overheat. This is inevitable with a high mileage Toyota Prius Engines. That's why Escondido Auto Pros offers the Best Toyota Prius Engine Replacement in San Diego and Escondido, CA. With only a 3-5 day turn around, you'll be back in your Prius in no time!
We are...
ASE Master Certified Technicians
RepairPal Certified Shop
Experts In Toyota Prius Repairs
 Why Choose Us For Your Toyota Prius Engine Replacement?
We have been working on Toyota Prius Engines for over 10 Years. There isn't a repair on the Toyota Prius we haven't done or come across! With our ASE Master Certified Techs and Mechanics, you can trust the shop that specializes in Hybrid Repair. But don't just take our word for it. Go on Google and find our 5-star reviews from our satisfied customers!
 Our Prices!
Toyota Prius 04-09 - Generation 2 - Engine Replacement - $3200 + Tax
Toyota Prius 10-15 - Generation 3 - Engine Replacement - $4650 + Tax
Toyota Prius 16-21 - Generation 4 - Engine Replacement - $4850 + Tax
Other Toyota Prius Repairs We Offer
**Prices On Repairs May Vary Due To Part Availability**