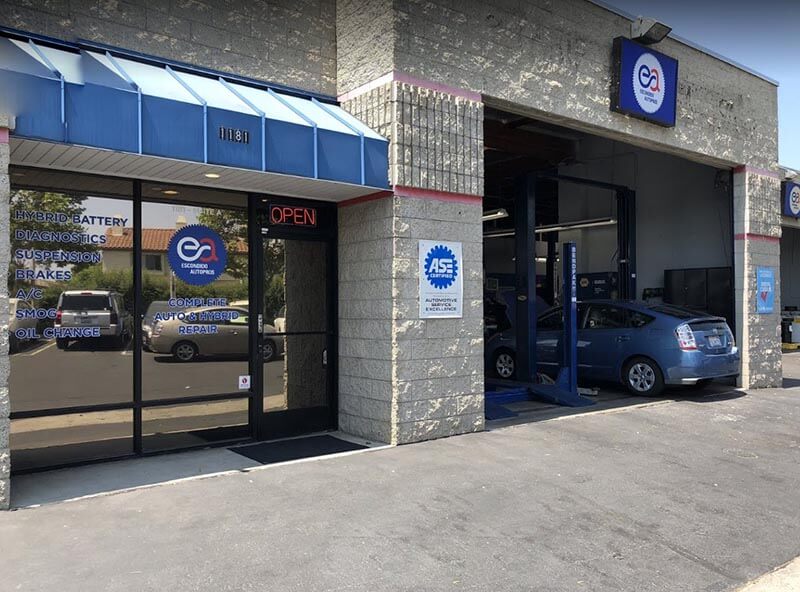 Located just outside of Escondido, Hidden Meadows, CA is a residential town situated in the hills of North San Diego County. Despite its rural location and small population, Hidden Meadows has a thriving automotive community.
As early as the 1900s, the nearby cities of Escondido and San Diego embraced the growing fascination with cars, becoming a center for automotive innovation. From classic roadsters to cutting-edge electric vehicles, this region played a significant role in shaping the future of the automotive landscape.
Today, our community is home to a variety of small and medium-sized businesses, including traditional auto repair services as well as mechanics that specialize in hybrid and electric vehicle maintenance.
Escondido Auto Pros is a one-stop shop for all your auto repair needs in Hidden Meadows. When you bring your vehicle to our local mechanics, you can expect expert advice, business integrity, and exceptional customer service. Our technicians are committed to providing the best possible experience for our customers. Whether you need a simple oil change or emergency auto repairs, you can trust that your car is in good hands.
Our Services
Why Choose Us?
Along with our unparalleled honesty, integrity, and transparency, we also take pride in the quality of our work.
Our shop is equipped with state-of-the-art technology, including the latest diagnostic software, to ensure efficient inspections and customized repairs for your vehicle. Our technicians only use properly conditioned and balanced car batteries.
Our ASE-certified technicians have many years of experience in the auto repair industry, as well as expertise across a wide range of makes and models.
In addition to ICE vehicles, we also specialize in repairs and maintenance services for hybrid and electric cars. We provide our local hybrid vehicle clients with the latest Hybrid Conditioning Processes.
Our advisors and mechanics do not engage in upselling, exaggeration, or misleading tactics. Instead, they are committed to educating our customers about the condition of their vehicles, necessary repairs, and the best strategies to extend their lifespan.
We prioritize our recommendations in order of importance, allowing our customers to plan for future service needs.
We back our work with a 36-month/36,000 miles mile warranty.
We invite you to experience the Escondido Auto Pros advantage near Hidden Meadows, CA. Call 760-739-8838 today!