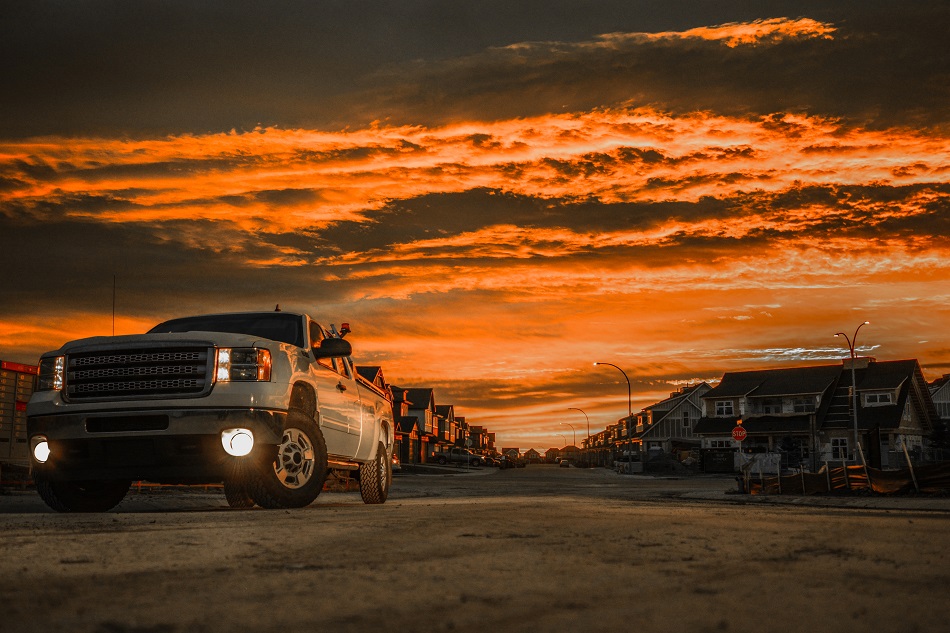 General Motors Truck Company, or GMC, is a division of General Motors. GMC makes a variety of SUVs, crossovers, pickup trucks, and vans, all while catering to the premium market. Whether you are looking for a full-size pickup truck like the GMC Sierra, a small crossover like the GMC Terrain, a full-size SUV like the GMC Yukon, or a small pickup truck like the GMC Canyon, GMC offers many different vehicles for your needs. Whether you're on the roads of Escondido, CA, San Marcos, CA, Hidden Meadows, CA, Oceanside, CA, or driving elsewhere, there is a high chance that you will see a GMC on the road. Each model has a unique design that captivates the attention of so many different drivers every year. We at Escondido Autopros- Auto Repair & Hybrid Repair serve the residents of Escondido and the surrounding areas and are well knowledgeable with GMC repairs.
GMC Models Today
GMC Sierra: The GMC Sierra is a popular full-size pickup truck that is fully equipped with the latest technology and convenience features. The truck has a six-function MultiPro tailgate, allowing easy access to the cargo bed. The Sierra is also very durable; the truck can even be equipped with a cargo bed that is lined with carbon fiber.
GMC Terrain: This vehicle is GMC's stylish small crossover. The cabin of the Terrain is spacious and well-equipped with GMC's latest technology, such as automated emergency braking, blind-spot monitoring, and more.
GMC Acadia: The GMC Acadia is a mid-size SUV that has a roomy cabin with three rows. The Acadia comes standard with safety features, such as rear park assist, front pedestrian braking, and automatic high beams.
GMC Yukon: The GMC Yukon is a powerful and big full-size SUV. It has an available 6.2L V8 engine with best-in-class 420 horsepower and can tow up to 8,200 pounds. If your GMC Yukon ever needs brake repairs or transmission repairs, come to Escondido Autopros- Auto Repair & Hybrid Repair in Escondido to repair your SUV.
GMC Canyon: The Canyon is GMC's small pickup truck. This truck was Motor Trend's Truck of the Year in 2015 and 2016 and is ranked at #4 for U.S. News & World Report for best compact pickup trucks for 2021.
Your Reliable Auto Repair Shop for GMC Repair
GMC has a variety of different trucks, SUVs, and commercial vehicles that are all stylish, powerful, and capable to assist you with all your needs. If you are near Escondido, come to Escondido Autopros- Auto Repair & Hybrid Repair for your go-to GMC shop. We've been specializing in GMC repair since 1998 and can take care of your car, bumper to bumper. We understand how important your GMC is to your day-to-day life, so our Quality technicians will take care of your vehicle to make it run smoothly and reliably again.
Reasons You Should Do Business With Us:
We provide a wide range of services, including oil changes, brakes, transmissions, and engine repair, among others
Our team of highly skilled technicians is committed to providing quality services, ensuring that your vehicle is safe and reliable.
We use state-of-the-art equipment and quality parts to diagnose and repair any issues with your vehicle.
With our customer-focused approach, our prioritize customer satisfaction and aim to exceed their expectations.
We provide a shuttle service and a comfortable waiting room, ensuring that our customers are comfortable while their vehicles are being serviced.
Don't hesitate to schedule an appointment with us today! You can schedule an appointment online at https://escondidoautopros.com/ or give us a call at 760-739-8838. Escondido Autopros- Auto Repair & Hybrid Repair - Trustworthy auto care for your peace of mind.