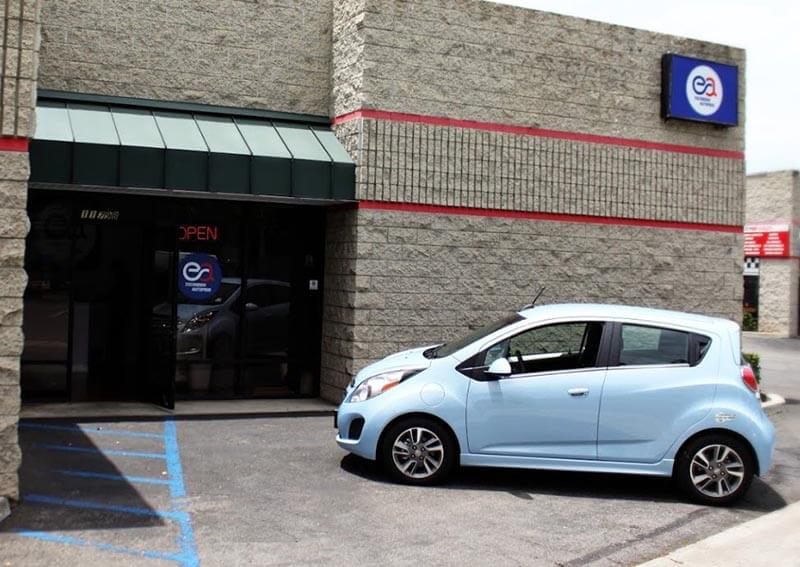 The Electric Vehicle Repair Industry
It's an exciting time to be in the auto industry. Electric vehicles or EV's are everywhere. They are beginning to dominate the market share with offerings from all the top manufacturers such as BMW, Nissan, Chevy, and Toyota. Every year new electric vehicles are introduced to our roads, and every year they become more efficient. The battery range for these vehicles has gone up to 300 miles per charge! What amazing feats car manufacturers have accomplished in only a few years. This also means that in the next 5 years, electric vehicle repair will be the norm for most auto repair shops.
Your destination for Electric Vehicle Repairs in San Diego | Escondido, CA
We must understand that these are the new wave of vehicles that will be on the road for years to come. Escondido Auto Pros has been offering hybrid and electric vehicle services for the past 5 years. We believe that we are ahead of the industry and are staying ahead by continuing to research repairs and conditioning services for all the popular vehicles. We have serviced 100's if not 1000's of hybrid vehicles and continue to gain new customers daily! Even though your electric or plug-in vehicle runs off electric, does not mean its completely different from the vehicles that are on the road. They still operate with brakes, suspension, HVAC, and other systems to give you the complete package of comforts that we have grown accustomed to. If you're in need of electric vehicle repair, please give us a call and we promise to provide you and your vehicle with the best service around.
Expert repairs for Electric and Plug-In Hybrids in San Diego | Escondido, CA
With every new electric vehicle or plug-in hybrid comes a new wave of technologies. Our ASE-Certified Technicians possess a complete understanding of electric vehicle systems and attend ongoing training. We are committed to staying knowledgeable of all new automotive technologies. If you are having problems with a decline in battery efficiency, or if your transmission becomes erratic, you might have an issue with your electric battery or another mechanical issue related to your vehicles electric system. Just like any vehicle, these have parts that fail over time. We have the proper equipment to diagnose your vehicle to get you back on the road!
Access to only high-quality OEM and aftermarket Hybrid parts
We only use the highest quality OEM and aftermarket parts for your electric vehicle repair. Using the top quality parts allows us to keep your vehicle running long after we're done. Whether you need a battery replacement, general maintenance, or hybrid transaxle service, we're going to provide you with the best quality parts to ensure the durability of your repair.
We offer the following Electric Vehicle Repairs:
EV Battery Pack Inspection
EV Battery Pack Repair
EV Battery Pack Replacement
Charging System Repair
Auxiliary Battery Replacements
Auxiliary Battery Repair
Diagnosis of warning lights and battery problems
Cooling fan and radiator replacement
Inverter coolant service
Water pump replacement
Hybrid transaxle service
Air conditioning & heating
Brake repair
Suspension
Motor repair
AND MORE!