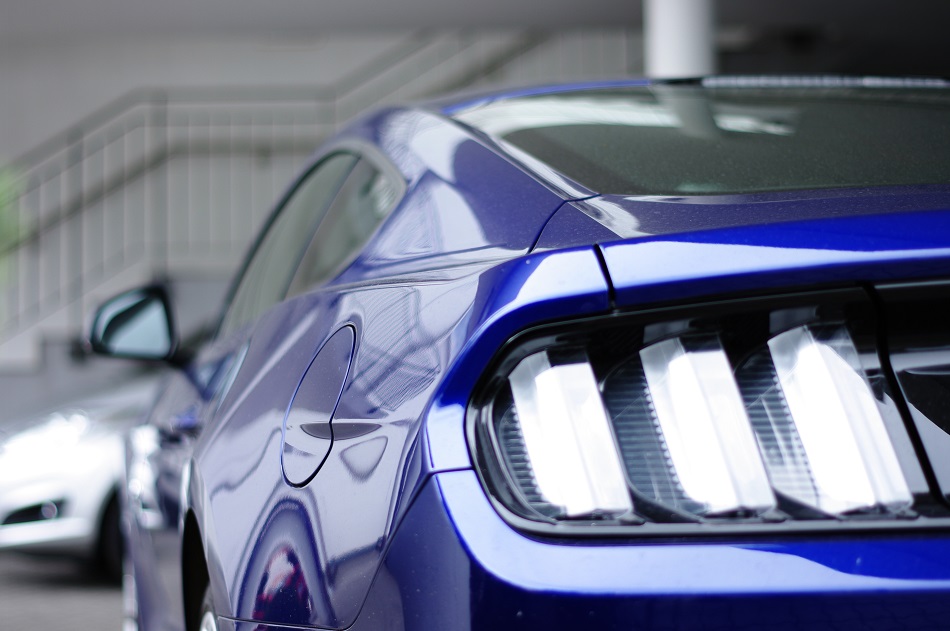 Ford vehicles are commonplace in the streets of Escondido, CA, San Marcos, CA, Hidden Meadows, CA, Oceanside, CA, and beyond. Many drivers find Ford vehicles to be dependable, powerful, and great overall. Ford offers a whole suite of vehicles to choose from. Whether you want a daily commuter car such as a Ford Fusion, a fast and beautiful sports car like the Ford Mustang, an SUV for your growing family like the Ford Explorer, or a dependable truck for your work needs like the Ford F-150, Ford has a lot to offer. Ford has a rich history dating back to 1903 when Henry Ford founded the company. They made their first vehicle, the Model T, using their industry-first, efficient assembly line (which is still in use today). Ever since then, Ford has been making vehicles that many generations enjoy driving.
Ford Today
Ford has made choosing a vehicle easy, from their smaller cars to their bestselling trucks in the country. Additionally, within the different models, there are many configurations to ensure that the perfect vehicle is possible for every driver.
Ford Fusion: The Ford Fusion is a popular mid-size sedan. The Fusion has three different powertrains to pick from: gasoline, hybrid, and plug-in hybrid.
Ford Mustang: The Mustang is an iconic sports car with two powerful engines. The four-cylinder EcoBoost engine can achieve 310 horsepower, while the GT eight-cylinder engine can achieve over 800! The Mustang's beautiful design and sporty drive are what make it super popular with many people.
Ford Escape: The Ford Escape is Ford's popular compact SUV. It comes with all the latest technology from Ford and gets a five-star safety rating from the National Highway Traffic Safety Administration as well as a Top Safety Pick award from the Insurance Institute for Highway Safety.
Ford Explorer: The Ford Explorer is a practical and spacious SUV. The SUV comes with standard safety features, such as a blind-spot warning system, and can seat up to 7 passengers.
Ford Expedition: The Ford Expedition is Ford's largest SUV. The Expedition is extremely spacious and has a powerful 3.5L EcoBoost engine that can get up to 400 horsepower with 480 lb-ft. of torque. The SUV can also tow up to 9,300 pounds.
Ford F-Series: The Ford F-Series is Ford's popular pickup truck line. Models include the F-150, F-250 through F-450 trucks, and F-450-750 Super Duty Trucks.
Ford Edge: The Ford Edge is a stylish mid-size SUV. It comes with a four-cylinder turbocharged engine that gets 250 horsepower.
Your Expert Auto Repair Shop
Even though Ford vehicles are reliable, eventually they need to be brought in for repairs or scheduled maintenance. When the time comes, bring your Ford to Escondido Autopros- Auto Repair & Hybrid Repair , where our Quality technicians will do an excellent job taking care of your Ford. We understand how important your Ford is to your daily life, so we are transparent and provide the extraordinary service your vehicle deserves.
Reasons You Should Do Business With Us:
We provide a wide range of services, including oil changes, brakes, transmissions, and engine repair, among others
Our team of highly skilled technicians is committed to providing quality services, ensuring that your vehicle is safe and reliable.
We use state-of-the-art equipment and quality parts to diagnose and repair any issues with your vehicle.
With our customer-focused approach, our prioritize customer satisfaction and aim to exceed their expectations.
We provide a shuttle service and a comfortable waiting room, ensuring that our customers are comfortable while their vehicles are being serviced.
When it is time to get your Ford serviced, make an appointment with Escondido Autopros- Auto Repair & Hybrid Repair in Escondido, CA 92026! You can give us a call at 760-739-8838 or go to our website. Escondido Autopros- Auto Repair & Hybrid Repair - Trustworthy auto care for your peace of mind.